The only way to win at CONTENT MARKETING is for the reader to say
- This was written specifically for me.
Every sort of your content needs!
Creating Content That Reaches Your Audience Audience's
At DMA, we make sure to create content that reaches your viewers and speak loud with a taste of what you want. Our team also makes sure the quality is flawless for each project by meeting all standards set forth from Website Content to Social Media Posts or even SEO write-ups – if needed!
So whether it's website updates & maintenance email newsletters, Youtube videos (allowing us more exposure), Facebook posts about current happenings at our office or anything else imaginable, we can create every piece of content. 
We design all in one tech solution for the complex needs of the capital management industry.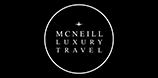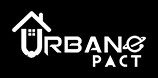 Get Free Estimate for your Business
Want a quote customised for your business and needs?

Tap on the tab on the right to get your free estimate.