SEO is like a resume, you polish it so you have your best foot forward.
- Matt Cutts
Your website needs Mobile SEO, and we've got the key to do that!
Convert more customers with a friendly tone of voice
The only way to be safe in the long term is by staying on top of mobile SEO trends. We produce white hat strategies that focus more than just short-term gains, which means you can keep your performance going strong for years rather than months or days!
We produce specialized mobile SEO services that focus on ensuring your website is optimized for the best possible results when used via a Smartphone. We work to ensure you don't lose out because of device limitations, and instead gain an advantage from having all appropriate elements together in one place!
We design all in one tech solution for the complex needs of the capital management industry.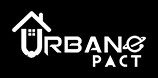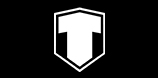 Get Free Estimate for your Business
Want a quote customised for your business and needs?
Tap on the right to get a free estimate