A video without a storyboard is like a house without a foundation
- Han Lung
Let us hit the Youtube subscribers you want!
It's not what you upload, it's the strategy with which you upload.
The right advertising campaign on Youtube can make your brand grow by leaps and bounds. And DMA is here to help you take full advantage of this platform. Our unique skill set includes posting updates for organic growth, weekly reports, and any amendments or suggestions we might have in store. This is based on data crunched recently through careful analysis–to creating custom videos tailored towards reaching out to desired audiences so they too may be reached more effectively than ever before!
We reach out to the most popular channels for advertisers to have a more branded experience in their videos.
We design all in one tech solution for the complex needs of the capital management industry.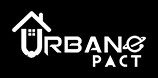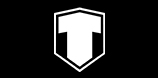 Get Free Estimate for your Business
Want a quote customised for your business and needs?

Tap on the tab on the right to get your free estimate.