It's not what you upload, it's the strategy you upload with.
-Will Keenan
Let us show you how Video Optimization is done!
You can use white hat SEO to get your videos on the top of people's feeds.
Video is a powerful way to connect with consumers. Whether you're looking for more views on your YouTube videos or an opportunity that will help grow the demand for visual content. Our team can provide guidance and expertise in search engine optimization (SEO) strategies tailored specifically toward helping generate leads through increased visibility online.
We work with you to ensure that each video has the right keywords and text associated with it for them to be visible when searched by Google or other engines. We compare different search terms, looking at how relevant they are and whether there are potential conversion opportunities tied up within these words; this way, we can get your desired outcome faster – more conversions leads directly into greater brand interest!
We design all in one tech solution for the complex needs of the capital management industry.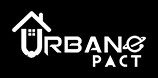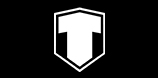 Get Free Estimate for your Business
Want a quote customised for your business and needs?
Tap on the right to get a free estimate.