Half the money I spend on advertising is wasted; the trouble is I don't know which half.
- John Wanamaker
Optimize Your Campaigns For Better Performance
Use our free PPC analysis tool today and start seeing better results.
Are you looking to improve your pay-per-click (PPC) advertising campaigns but need help figuring out where to start? Our free PPC analysis tool can help! We analyze your PPC campaigns to identify improvement areas and provide actionable insights to optimize your campaigns for better results.
Our PPC analysis tool assesses important performance metrics including click-through rate, conversion rate, cost per click, and ad quality score. It also provides recommendations on improving your campaigns, such as refining your keyword targeting, optimizing your ad copy, or adjusting your bidding strategy. In addition, we can access your Google Ads account and cover the rest. Our analysis is fast and thorough, and we'll provide you with a detailed report on the strengths and weaknesses of your PPC campaigns.
We design all in one tech solution for the complex needs of the capital management industry.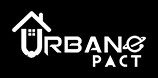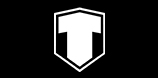 Get Free Estimate for your Business
Want a quote customised for your business and needs?

Tap on the tab on the right to get your free estimate.