The secret of getting ahead is getting started
- Mark Twain
What YouTube Ad type do you want to go for?
Content Marketing and the Power of Video
And if you're looking for a way to get your message in front of the right audience, Google's YouTube platform might be just what we've been waiting on. 
We can help you create custom marketing and advertising campaigns that will help grow audiences while taking advantage of new opportunities with ads popping up everywhere! 
Our team identifies popular channels within this vast social media site so they don't miss out when it comes time to bring your brand into these videos. 
We know the value of a well-curated message, and we work hard to find just what you need. We're experts at customizing content for your specific business needs so that it reaches out specifically targeted audiences with success rates higher than 95%.
We design all in one tech solution for the complex needs of the capital management industry.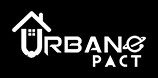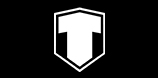 Get Free Estimate for your Business
Want a quote customised for your business and needs?

Tap on the tab on the right to get your free estimate.