Design is the silent ambassador of your brand
- Paul Rand
DMA never skips the key points
Custom-made website that'll attract leads!
Great web design is more than pretty pictures
Website design is a process of creating an attractive, well-organized site that provides your customers with all the information they need to make decisions about purchasing products or services. Our team understands this completely, so we do not just focus on enchanting designs but also SEO-friendly content such as images, videos, gifs, etc. You can get more traffic from Google's ranking algorithm. 
Alongwith every solution needed for website development (from perfect color theme selection to precise web page layouts), we've got everything under control.
Want some out-of-the-box website?
Don't worry, and we can do that as well; all you have to do is spell it out.
We design all in one tech solution for the complex needs of the capital management industry.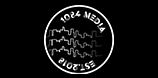 Get Free Estimate for your Business
Want a quote customised for your business and needs?

Tap on the tab on the right to get your free estimate.