Owned by you, driven by us!
Let us boost your PPC attraction!
Digital results you desire
DMA team knows how PPC works, and we know the process. This is why you can be sure that every detail will get taken care of – from competitor research to ad optimization or anything else your campaign might need! 
We start by doing a thorough study on what's happening in our industry competition-wise so as not miss any key insights into where improvements could potentially come up if implemented correctly. After making those changes (or adjusting them), it's onto keyword research which leads right away with drafting highly relevant ads based off said findings before finally processing everything out there just waiting patiently.
We design all in one tech solution for the complex needs of the capital management industry.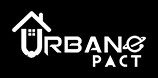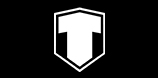 Get Free Estimate for your Business
Want a quote customised for your business and needs?

Tap on the tab on the right to get your free estimate.