If you build it, you may still need Google Adwords.
- Jennifer Mesenbrink
Be stress-free DMA don't skip any detail!
People get to Google to go, know or do!
Google's display network can help you reach your audience as they travel the Internet. We facilitate long-term engagement with an interested group of people, and our ads show up on both AdSense and DoubleClick based on what will work best for your brand!
 You get highly relevant targeting so that these potential customers see just where in their journey it would be most beneficial to convert from casual interest into paying customers. 
Our company has a wide range of deciding how much information should actually go into each web.
We design all in one tech solution for the complex needs of the capital management industry.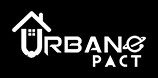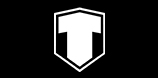 Get Free Estimate for your Business
Want a quote customised for your business and needs?

Tap on the tab on the right to get your free estimate.